What Is The Price?
I have already gone through business coach training and I am a practicing Coach. I only want to be included in your Coach Directory. I have heard that you provide free marketing and promotion giving the listed coaches a lot of exposure to potential clients. How do I get listed in your coach directory?
We get this question often but each Directory is reserved for people who have completed a Fearless Entrepreneur Academy Business Coach Training Course on Udemy for that listing and have completed Level 2 Accreditation which verifies competency using our Proprietary Business Coaching session guides.
For entry into one of our Business Coaching Directories, a Coach must go through the accreditation process and be verified for competency using the session guides.
The $1791 U.S.D fees that are covered with the online programs are broken down as follows:
$995 U.S.D. Right of Use Fee: This gives you permission to use our Proprietary Coaching Session Guides to coach clients. This is not a licensing fee and you do not have permission to teach or train others to become coaches and use the session guides.
$199 U.S.D. Accreditation Fee: This is a one-time fee to review your completed hands-on coaching fieldwork which assesses your competency in using our Proprietary Coaching Session Guides.
$99 U.S.D. Certification Fee: This is a one-time fee to create your individualized certificate of completion that displays your certification designation verifying your completion of accreditation.
$199 U.S.D. Coach Directory Fee: This is a one-time fee to add your first and last name to the coaching directory.
$299 U.S.D Association Fee: This is a one-time membership fee to keep your certification current and valid.
If interested, please join one of our Business Coaching Courses on Udemy and complete the Level 2 Fieldwork.
If you are on a tight-budget, consider enrolling in one of our Accredited Business Coaching Training Programs offered on Udemy and completing the Level 2 Accreditation Requirements.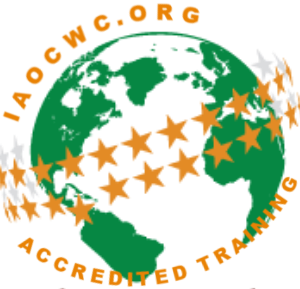 © Copyright Fearless Entrepreneur Academy