Fearless Entrepreneur Academy
Business Coach Training to Succeed the FEARLESS way!
Become a FEARLESS Entrepreneur Business Coach
Our Business Coach Training guides you to use our proprietary FEARLESS coaching model to move your service-based business clients past the blocks that stop them. From start-up to business growth, you will learn exactly what you need to do to be successful. Use it for your own business development and then use it to coach your clients. Click on the Images.
Testimonials
Don't just take our word for it! Read honest student reviews found on the Udemy PublicPlatform.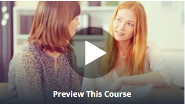 I cannot believe someone so knowledgeable, so helpful, so driven to see her students succeed, is on Udemy. I was expecting just an overview so I could assess if I wanted to start this new career, if it was really for me. What I have received instead is the building blocks and confidence to use for myself and my clients alike in my new career. Thank you for going extremely above and beyond for all of us newbies! xoxo
Student Review About Business Coach Certification Business Fundamentals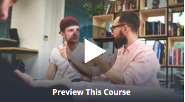 Very interactive and client focused. I have had the acumen to implement various areas of SEO development, but what was lacking was detail, detail in terms of keywords, analytics and measurements. The course is exceptionally laid out and was fun as well. I will be going through the other courses as well in order to sharpen on my coaching skills but also to share my knowledge.
Student Review About Business Coach Certification Course #4 SEO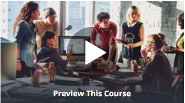 Perfect so far! The fact that I already have 2 pages of notes and I recently started is marvelous! They really explain things well and show you how to truly implement and understand each concept
Student Review About Business Coach Certification Course #1 - Business Branding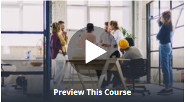 The education that I've gotten from this course surpasses any other business coaching programs that are out there. Louise is a great instructor. Her experience as a business coach herself, is evident in each lesson that she presents.
Student Review About Business Coach Certification Course #2 - Market Research
BECOME FEARLESS TODAY!
Join a community of support and become fearless in your business!
About Us
Want to learn how to become a business coach without spending a fortune? Fearless Entrepreneur Academy provides affordable yet high-quality business coaching courses that give you the inside track on being a hybrid business coach/consultant; a highly sought-after professional who expertly guides service-based businesses toward success. We empower you to be your fearless best and guide others to do the same. The world needs what you have to offer and what your client's have to offer and we provide you with the tools to make it happen.
WHY ARE BUSINESS COACHES/CONSULTANTS IN DEMAND?
Something happens between starting a service-based business and being successful in that business. The business failure statistics are alarming for this segment of business owners. Why? Most service-based business people are experts in their field but not expert at marketing. They will invest in business coaching/consulting that helps them get and keep clients.